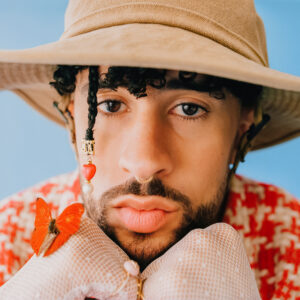 Name – Benito Antonio Martínez Ocasio
Stage Name – Bad Bunny
Date Of Birth – March 10, 1994
Birthplace – Almirante Sur, Puerto Rico
Net Worth – $18 Million US
Source Of Wealth: Singer
Bad Bunny is a Puerto Rican singer, rapper, and songwriter known for his unique blend of reggaeton, Latin trap, and other genres. He rose to fame in the late 2010s with a series of successful singles and collaborations, including "Mia," "Estamos Bien," and "I Like It," and has since released several critically acclaimed and commercially successful albums.
Bad Bunny, whose real name is Benito Antonio Martinez Ocasio, was born and raised in San Juan, Puerto Rico. He began making music as a teenager and gained a following on SoundCloud with his early releases. In 2017, he signed with the record label Rimas Entertainment, and released his debut single, "Soy Peor," which became a hit in Latin America and the United States.
Since then, Bad Bunny has released several more successful albums, including "X 100pre," "YHLQMDLG," and "El Último Tour Del Mundo," and has worked with a number of high-profile artists, including Cardi B, Drake, and J Balvin. He has won numerous awards and accolades for his work, including a Latin Grammy Award and multiple American Music Awards. In addition to his music career, Bad Bunny has also been involved in philanthropic and political causes, including advocating for Puerto Rican independence and supporting causes related to climate change and social justice.