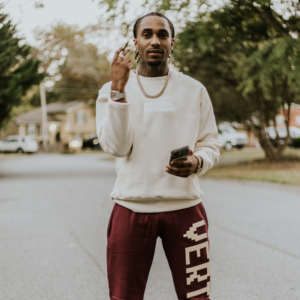 Full Name: Shamar Williams
Nickname: Loe Shimmy
Birth Date: March 23, 1999.
Zodiac Sign: Aries
Height: 5′ 10″
Career Timeline:
Loe Shimmy debuted in 2019 with the single "Booted."
In 2020, his career took off after co-signing with Lamar Jackson.
In 2021 he received another huge signing from Drake.
In 2022, he secured a partnership with Lamar Jackson & his record label LJ Entertainment.
Born on March 23, 1999, in Broward County, Florida, American rapper Loe Shimmy, uncovered his passion for music at a very young age. Inspired by Old School songs, he first began experimenting with his friends from the hood. The Hip Hop artist discovered his innate talent while improvising to beats and rapping about events that happened in the streets.
Loe Shimmy is a natural born artist who approaches music professionally and knows how to have fun along the way. The young rapper expresses his inner thoughts and emotions through his songs. Putting tracks together helps him appreciate life more and with his set of skills, it's only fair for him to be considered as one of the hottest rising stars of the moment.
The Florida native is influenced by acclaimed stars like The Weeknd, Future, Tems, Post Malone, Adele, Drake, Soulja Slim, Hot Boys, Lil Boosie, and 21 Savage. Shimmy follows the footsteps of his idols with singles like "Fallin""Wake Em up," "Not Lit," "No Rush," and "Clock."