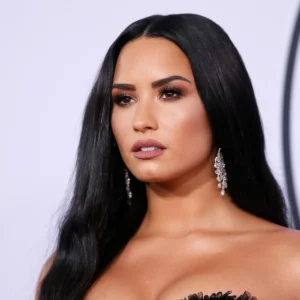 Real Name – Demi Lovato
Date Of Birth – August 20, 1992
Birthplace – New Mexico, Canada
Net Worth – $40 Million US
Source Of Wealth: Singer, Actor
Demi Lovato is an American singer, songwriter, and actress. She was born on August 20, 1992 in Albuquerque, New Mexico, and began her career as a child actress on the children's television series "Barney & Friends."
Lovato rose to prominence in the late 2000s with her debut album, "Don't Forget," and has since released several critically acclaimed and commercially successful albums, including "Here We Go Again," "Unbroken," and "Tell Me You Love Me." She is known for her powerful and emotional voice, and for her ability to convey vulnerability and strength in her lyrics.
In addition to her music career, Lovato has also been active in film and television, with roles in "Camp Rock," "Sonny with a Chance," and "Glee." She is also a mental health advocate, and has been open about her own struggles with addiction, eating disorders, and bipolar disorder.
Lovato's honesty and vulnerability have made her a beloved and inspiring figure for her fans, and her music and activism continue to touch the lives of millions of people around the world. She has received numerous awards and recognition for her work, including an MTV Video Music Award, a Grammy Award nomination, and several Billboard Music Awards.
In conclusion, Demi Lovato is a talented and impactful performer who has left a lasting mark on the world of entertainment. Her music, her acting, and her advocacy have inspired and empowered countless people, and her legacy will endure for many years to come.