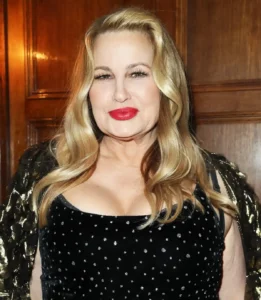 Real Name – Jennifer Coolidge
Date Of Birth – August 28, 1961
Birthplace – Massachusetts, United States
Net Worth – $6 Million US
Source Of Wealth: Actress
Jennifer Coolidge is an American actress and comedian. She was born on August 28, 1961 in Boston, Massachusetts, and began her career as a stand-up comedian in the 1980s.
Coolidge rose to prominence in the late 1990s and early 2000s with her memorable roles in several popular films, including "Legally Blonde," "A Cinderella Story," and "Best in Show." She is known for her distinctive and quirky comedic style, and for her ability to bring humor and heart to her characters.
Coolidge has also appeared in numerous television shows, including "Seinfeld," "The Secret Life of the American Teenager," and "2 Broke Girls." Her versatility as an actress has allowed her to play a wide range of characters, from bawdy and outrageous to warm and loving.
In addition to her work in film and television, Coolidge is also a talented voice actress, lending her distinctive voice to characters in several animated films and television shows. She has also been active in supporting various charitable causes, including animal welfare and LGBTQ+ rights.
Coolidge's career has been characterized by her talent, her dedication, and her warmth and humor both on and off screen. She is widely beloved by audiences for her infectious laughter and her ability to bring joy and laughter to the world.
In conclusion, Jennifer Coolidge is a talented actress and comedian who has made a lasting impact on the world of entertainment. Her distinctive voice, her quirky comedic style, and her generous spirit have made her one of the most beloved and enduring performers of her generation.