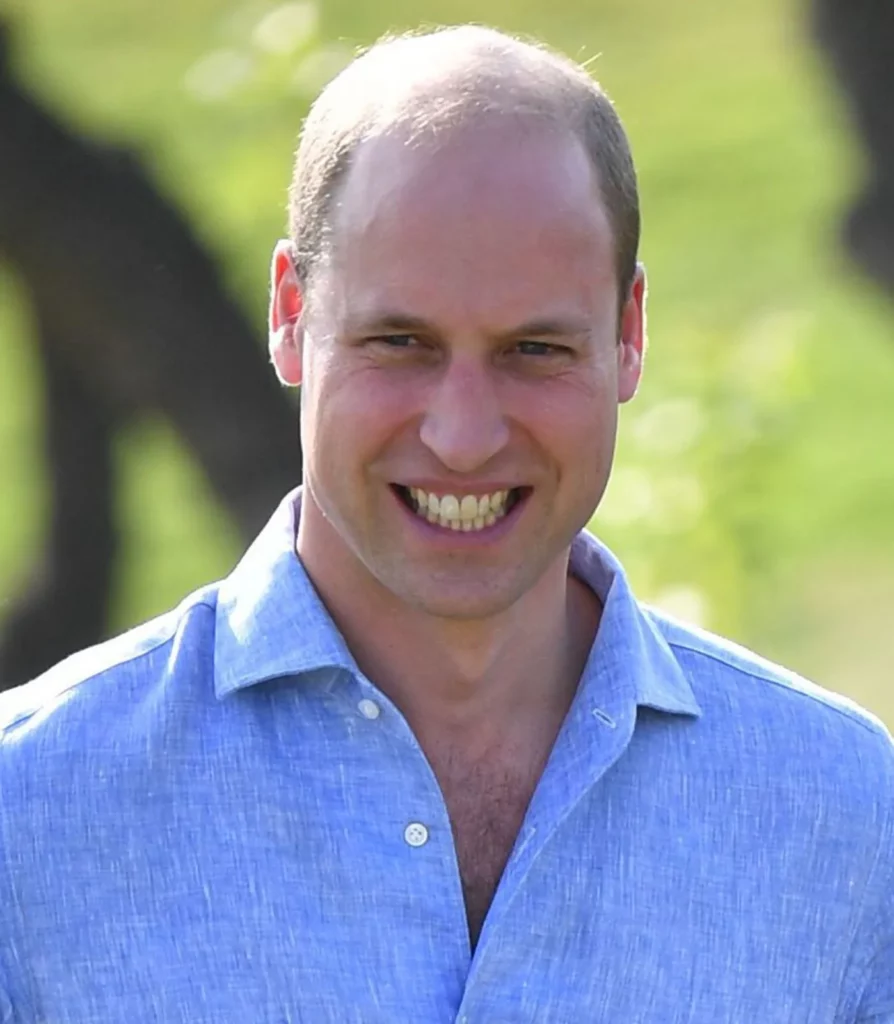 Real Name – William, Prince of Wales, KG, KT, PC, ADC
Date Of Birth – June 21, 1982
Birthplace – London, United Kingdom
Net Worth – $100 Million US
Source Of Wealth:
Prince William, also known by his full title as Prince William, Duke of Cambridge, holds a prominent position within the British royal family. As the elder son of Prince Charles and the late Princess Diana, he is second in line to the British throne. Born on June 21, 1982, in London's St. Mary's Hospital, Prince William Arthur Philip Louis grew up under the public eye and has become a symbol of modern monarchy.
His early education included attending Mrs. Mynors' Nursery School and then moving on to Wetherby School in London. Following this, Prince William enrolled at Ludgrove School and later attended Eton College, where he studied a range of subjects and developed a passion for sports, particularly water polo and soccer.
After completing his studies at Eton, Prince William took a gap year, during which he embarked on a series of adventurous endeavors, including a trip to Chile to learn Spanish, working on British dairy farms, and undertaking community service in Belize. This period allowed him to gain a broader perspective and engage in charitable activities.
In 2001, Prince William commenced his studies at the University of St. Andrews in Scotland, where he pursued a degree in art history. It was during his time at the university that he met Catherine Middleton, now known as Catherine, Duchess of Cambridge. The couple's relationship became a focal point of media attention, leading to their engagement in November 2010.
On April 29, 2011, Prince William and Catherine Middleton exchanged vows in a grand ceremony at Westminster Abbey in London, watched by millions around the world. The couple's marriage brought a fresh and relatable dynamic to the royal family.
Prince William's military service has been an integral part of his life. He trained at the Royal Military Academy Sandhurst and was commissioned as an army officer in the British Army. He served in various capacities, including as a helicopter search and rescue pilot for the Royal Air Force. His dedication to serving his country extended to his role as President of the Football Association, where he championed various charitable initiatives and sports development programs.
In terms of his philanthropic efforts, Prince William has been heavily involved in numerous charitable organizations and causes, with a particular focus on mental health awareness and support. He, along with his brother Prince Harry and Catherine, founded the charity Heads Together, which works to reduce stigma surrounding mental health issues.
In recent years, Prince William's responsibilities have grown as he prepares to eventually ascend the throne. Alongside his official duties and charitable work, he also balances his role as a husband and father. He and Catherine have three children: Prince George, Princess Charlotte, and Prince Louis.
Prince William's journey has been marked by a commitment to public service, personal growth, and a modern approach to monarchy. His ability to connect with people of all ages and backgrounds has made him a respected figure both in the United Kingdom and internationally.
As the future king, Prince William's life continues to unfold with a sense of responsibility, compassion, and dedication to making a positive impact on society.