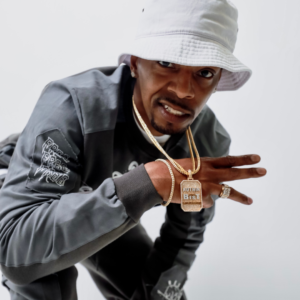 Stage Name: Ya Boi L.I.V.E
Date of Birth: July 26, 1988
Zodiac Sign: Leo
Age: 34
Ya Boi L.I.V.E, born on July 26, 1988 in Amityville, New York, experienced his early years in a humble abode alongside three of his nine siblings. Determined to chase a more promising future, this talented hip-hop artist made the bold decision to relocate to Baltimore at the tender age of 16. Sadly, his adolescence unfolded in a challenging period for the city, and he found himself enticed by the allure of criminal activities.
Regrettably, Ya Boi L.I.V.E's involvement in the world of crime led to his apprehension by law enforcement on charges related to drug distribution, conspiracy, and possession. Despite narrowly evading a potentially lengthy prison sentence of 5-10 years, he was compelled to fulfill community service obligations. Undeterred by these setbacks, he seized the opportunity to pursue his education during this time, displaying a genuine commitment to personal growth.
Having completed his community service and armed with newfound knowledge and determination, Ya Boi L.I.V.E made the decision to return to his roots in New York. This homecoming marked the beginning of a fresh chapter in his life, as he sought to leave behind his troubled past and embark on a path towards success, both as an individual and as an artist.
The transformative power of music became the catalyst for Ya Boi L.I.V.E's journey of redemption, igniting his ambition and sparking his boundless imagination. Collaborating with like-minded talents such as A-La Da Analist, K-Left, and Shadu, he formed the dynamic group known as Fouplay (Fp). This collective soon evolved and welcomed other exceptional artists, giving birth to The FoulPlay Family Tree (FpFt).
Ya Boi L.I.V.E's artistry has become synonymous with a captivating sound and an undeniable synergy alongside DemFoulPlayBoyz. Their extensive catalog boasts an impressive collection of over 200 songs, resonating deeply with fans who have come to adore bangers like "Amytiville Day," "Doing My Thing," and "Cold World." This devoted following stands as a testament to the profound impact of their music.
Beyond his collaborations, Ya Boi L.I.V.E has garnered significant acclaim for his individual releases like Diamond In The Ruff parts 1 and 2, DaLivest "n" DaFlyest, SummerTime Grind, LiveWire Muzik Vol. 1, and IwasBorn2bSeen. He effortlessly showcases his versatility and range as an artist, blending elements of hip-hop, R&B, and soul.
The rapper has extended his prowess as an entrepreneur, assuming the role of CEO for Nuthin But Da Best Entertainment. Ya Boi L.I.V.E has also ventured into the realm of fashion by establishing DaVille Clothing, an innovative sportswear line that seamlessly complements his musical vision. This multifaceted artist is a true gem within the hip-hop landscape, luring in audiences with his extraordinary creativity and artistry.